A healthy, delicious breakfast has never been easier! This chia porridge recipe is done in 15 minutes, and you can mix it up with any of your favourite spices, berries, fruits or nuts!
CHIA PORRIDGE INGREDIENTS
1 dl coconut water or water
1,5 dl coconut milk
3 tbsp chia seeds
PORTION
1-2 bowls of porridge
PREPARATION TIME
15 minutes
BREAKFAST CHIA PORRIDGE RECIPE
Mix the seeds together with coconut water and coconut milk. Let it sit for about 15 minutes.
Mix it a few times during the 15 minutes to ensure a silky smooth texture.
This filling breakfast porridge does not necessarily need a lot of spices, but a dash of vanilla makes the flavour experience even softer and deeper. Other complementary flavours are cinnamon, cardamom and licorice powder.
Get creative when decorating your porridge – sprinkle mulberries or goji berries on top, add fresh or dried fruit such as apricots or mango, and finish off the dish with other seeds of your choice. Chia is also an excellent pair to chocolate and coconut flavours – add a bit of raw chocolate or coconut chips on top and enjoy!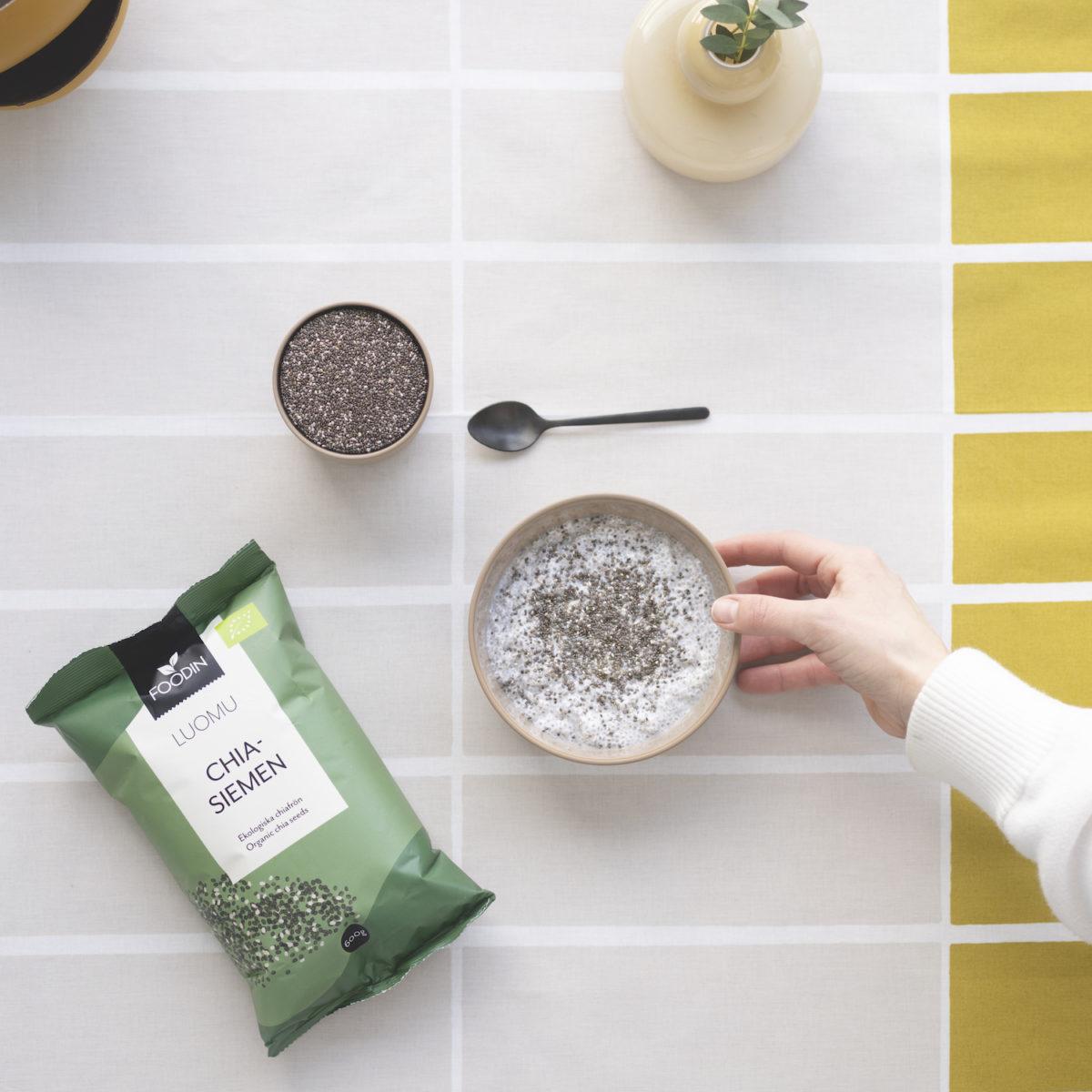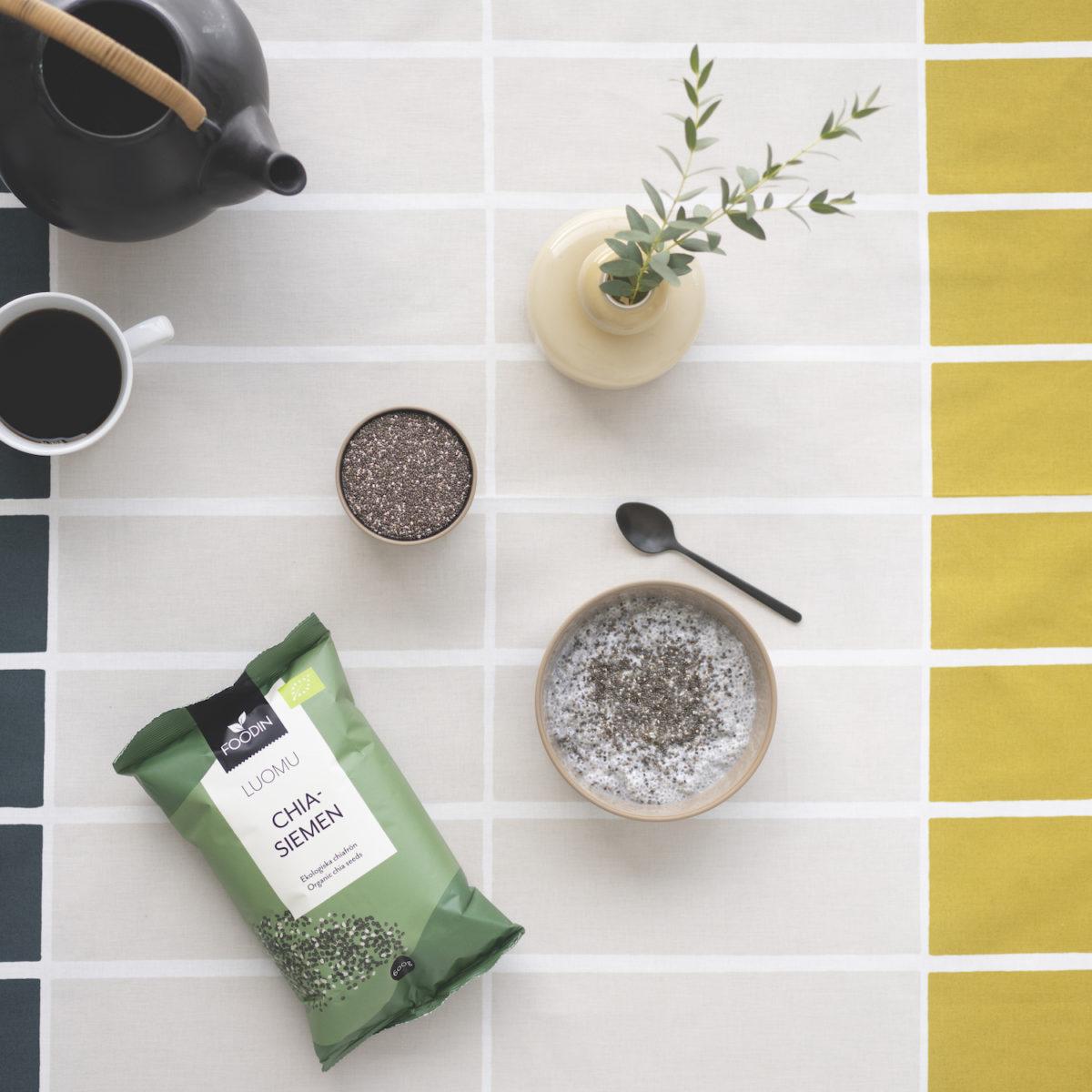 COLLECT ALL YOU NEED FOR THE PORRIDGE FROM OUR WEBSHOP